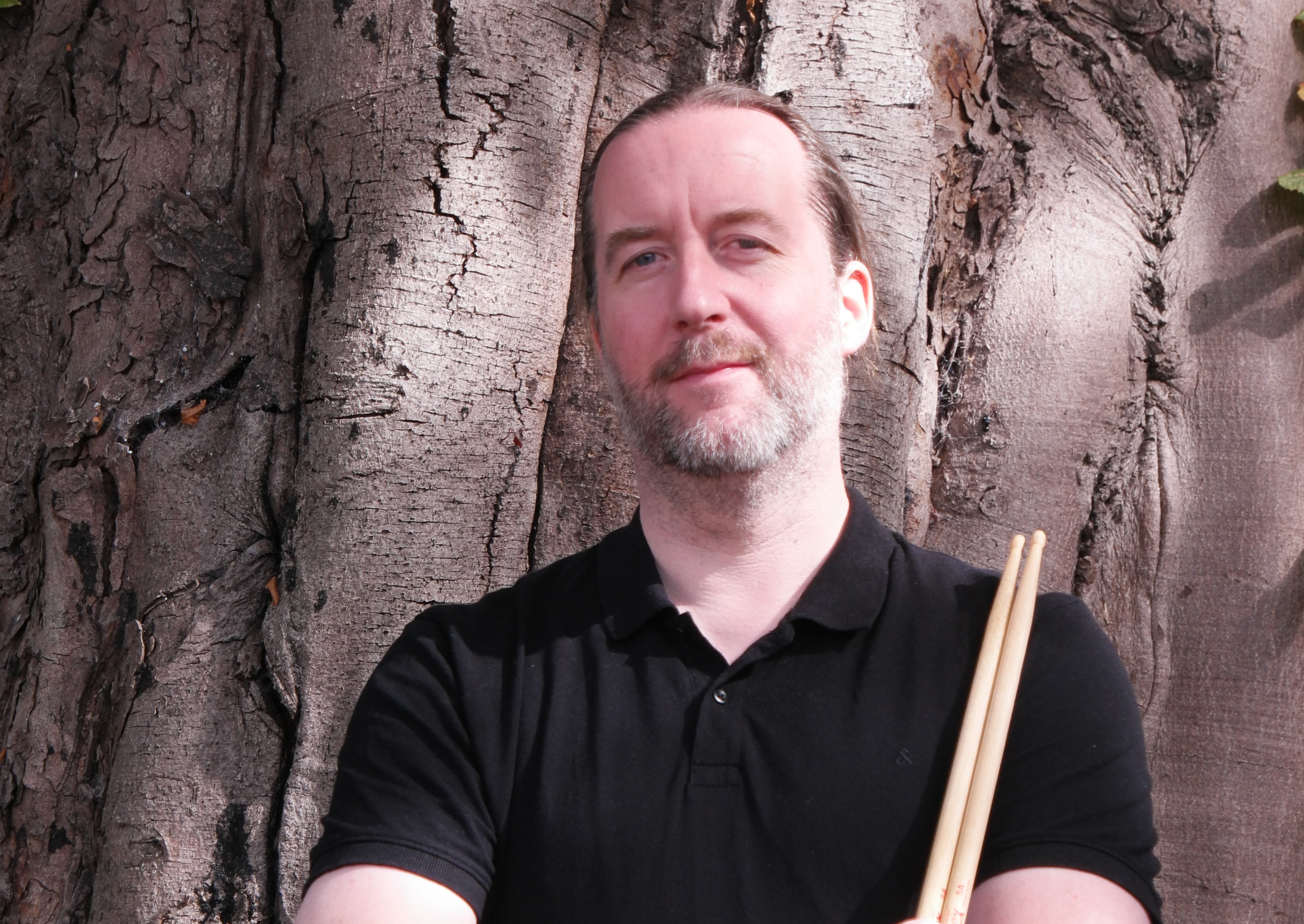 Jeroen Simons
Drummer, drumclinician, drumteacher, composer and mixer/producer Jeroen Simons is best known as "the original drummer of EPICA", a worldwide famous female fronted metalband, but Jeroen also has worked with a lot of other (inter-) national artists in various musicstyles as a studio & sessionplayer: Hotclub de Nashville, Pat Bergeson, Thomas Blug, Jerome Hol, Frans Blanker (Candy Dulfer), Emma Heesters (YouTube-artist), Mahafsoun (Akheth), Robert Soeterboek (Ayreon), Zendhy Kusama (Indonesia), Lillian Liu (Canada), Gino Mehauden (Rob de Nijs band, NL), Jarmo Lopulissa (Isabel, NL) Marjon van Iwaarden (2Unlimited2) and many more... He also did drumclinics for: Amedia Cymbals, Balbex sticks and Cympad since 2005 and also is a Se Electronics mics Artist since the end of 2021.
Jeroen launched his first very complex drumbook on Amazon: Progressive Licks & Beats for the 21st Century Drummer, where he already got a very positive review from West-European drum magazine: SLAGWERKKRANT and of monster-drummer Travis Orbin (USA). His second drumbook: "Complex licks in odd times" will be released around the end of 2021 on Amazon.
Jeroen also teaches modern drumming styles,is a recording-/mixing engineer at a big music school in his region and is known for his practising-drums discipline and his hunger for knowledge in many fields. This hunger makes him also an appreciated guest-artist on the Produce like a Pro Academy and regular posting drum-technique related videos on Instagram and YouTube.
Favorite PSP plug-ins: Most of them!
"I love working with PSP plugins, because they give me that extra special edgy sound I sometimes miss and their great development team have eyes-and-ears for details within their plugins. Just look at PSP Xenon for example, or the PSP Vintage Warmer2, they are candies man! Others I like to mention are: PSP MasterComp and PSP FETpressor, they are amazing on the masterbus and individual instruments, they do at least what their names suggest to do...;) Nuff said!!! PSP MasterQ2 with it,s extra features and precise sound, man!! And let,s not forget the PSP 2445 EMT reverb...:) The PSP E27 is all you can ask for as an eq, high quality!!! PSP Saturator gives me a variety of sound options to colour tracks and busses, Love it!!! Thank you PSP for the high quality tools you give me to shape my drumsounds and mixes!!!!!!"
More about Jeroen:
www.instagram.com/drummerjeroensimons/
www.youtube.com/channel/UC_7hqeIqw2MLghTvD3ZjIFw