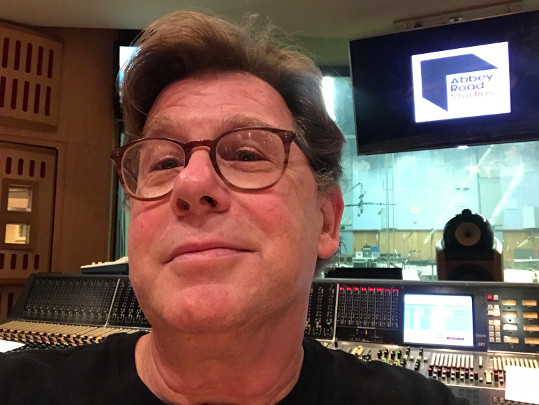 Alan Meyerson
Movie scoring mixer Alan Meyerson has more than two hundred credits on IMDb and double that amount on AllMusic.com. His wealth of experience in engineering and mixing in general, and scoring mixing in particular, has lead to him working with leading film score composers like James Newton Howard, John Powell, Harry Gregson-Williams, Danny Elfman, Henry Jackman and Mark Mothersbaugh, and he has a particularly long-standing working relationship with the great Hans Zimmer that continues to this day.
Meyerson's credits as a scoring mixer include blockbuster movies like Man of Steel, Iron Man, the Pirates of the Caribbean series, Sherlock Holmes: A Game of Shadows, Inception, The Dark Knight, Kung-Fu Panda 1 & 2, Despicable Me 1 & 2, The Last Samurai, Gladiator and Hannibal. Meyerson has a number of music mixing credits with popular 1980s artists such as Bryan Ferry, New Order, Etta James, and OMD. During that time Meyerson also worked with some of the great New York remixers, like Arthur Baker and Shep Pettibone. His background in rock and club mixing helped develop his reputation in Hollywood for delivering a tougher, more aggressive film score sound.
Meyerson is now settled at Zimmer's Remote Control Productions studio complex in Santa Monica, where his mix room contains, he explains, " an Avid S6, a bunch of Pro Tools systems, ATC monitors, and some analogue gear, that appears to decrease every year."
"I'm loving my PSP plug-ins so much. So many varied super high quality effects and processors. My "go to" EQ right now is the PSP E27. I'm also using the PSP SpringBox and PSP 2245 like crazy. I also still rely on an old favorite PSP MixPressor2. They are all great and I use them every day.
Not often a product comes out that is so obviously necessary and beautifully executed. PSP auralComp is one of those. Until I tried it I didn't know I needed it!"
More about Alan:
www.mixwiththemasters.com/meyerson