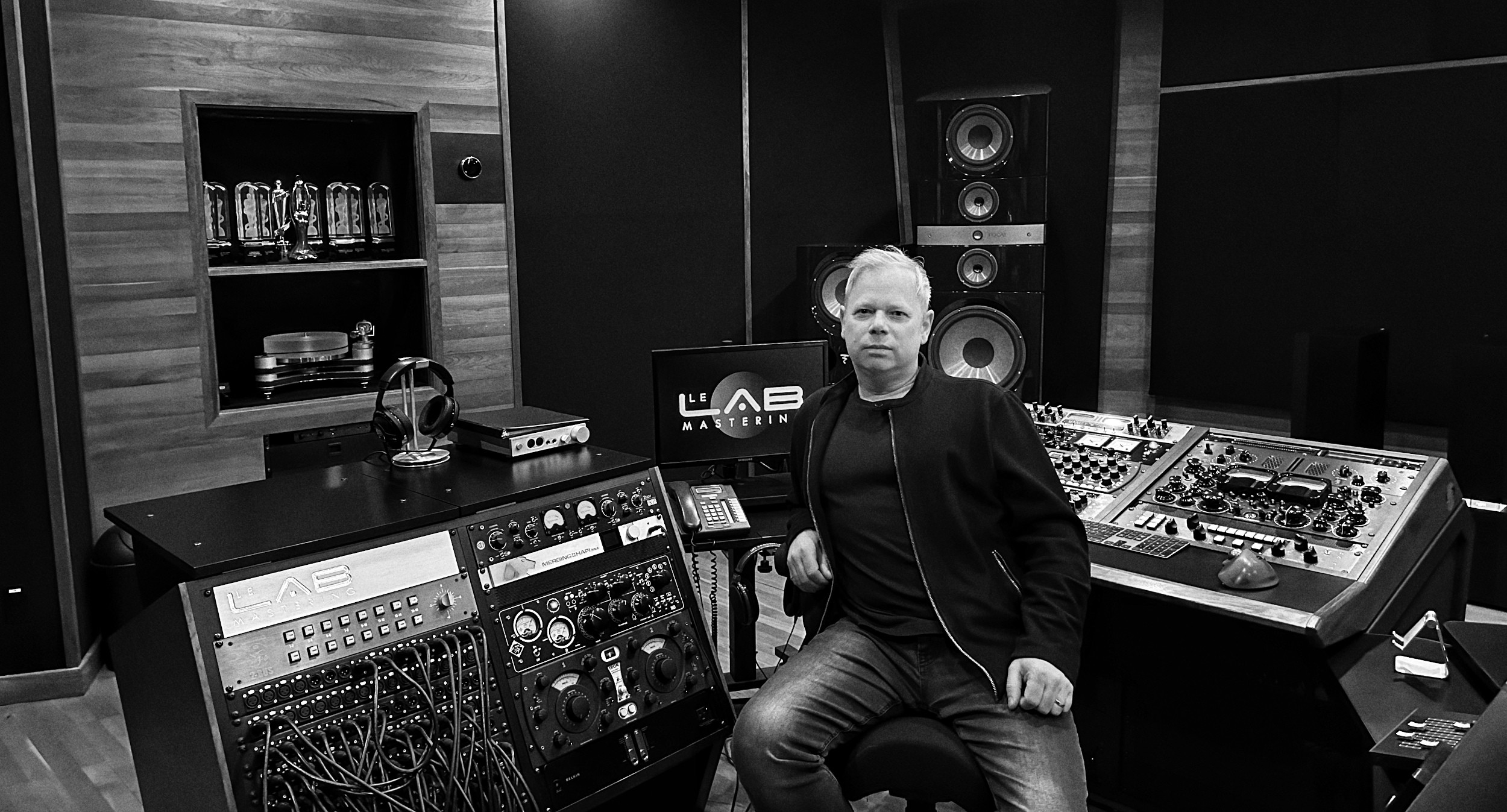 Marc Theriault
Marc Thériault is a highly skilled mastering engineer and founder of the renowned music mastering studio, Le Lab Mastering, which is located in Montreal, Quebec.
He has been working in the music industry for over 35 years, and quickly gained a reputation for his exceptional skills as an audio engineer. He has worked with a wide range of artists and musical genres and has been involved in the mastering of many award-winning albums. He mastered albums for Celine Dion, Whitney Houston, Sia, Eric Clapton, Patrick Watson to name a few…
Marc Thériault is known for his meticulous attention to detail and his commitment to using the latest technologies and techniques to achieve the best possible sound quality. He is widely regarded as one of the most talented and innovative mastering engineers in the industry.
Favorite PSP plug-ins: many of them
"In all of my mastering sessions, I rely heavily on PSP plugins to achieve the desired results. To conclude each project, I invariably add the PSP Xenon plugin at the end of my processing chain. Additionally, when a mix requires it, I turn to the PSP oldTimer ME to impart glue and punch. One of my favorite plugins for enhancing the tonal balance of a mix or a vocal stem is the PSP NobleQ, which delivers a pleasing warmth in the low end and silky smoothness in the top end."
"The PSP auralControl and PSP auralComp have seamlessly integrated into my immersive mastering process. It combines many features that make my work more efficient, particularly when crafting immersive stems. The aural series add density, warmth, and focus to the mix, ultimately resulting in a polished master. When I missed analog metering, I won't hesitate to pop a 2 X PSP TripleMeter (1 X stereo, 1 X MS) while QCing binaural renders."
More about Marc: