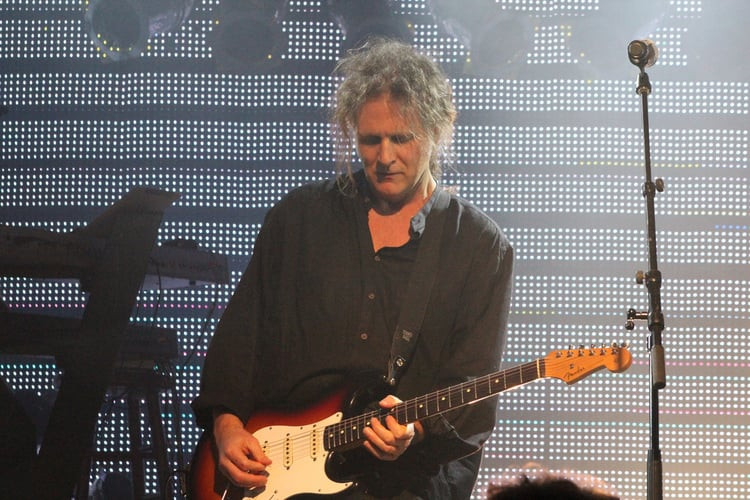 John Kurzweg
John Kurzweg is a Multi- Platinum, Gold & Diamond American record producer, engineer, mixer , multi-instrumentalist & singer/ songwriter, who has worked with artists including Creed, Puddle of Mudd, Eagle Eye Cherry, Godsmack, Hurt, Jewell, Big Head Todd & the Monsters, John Cale, Jim Sonefeld, The Villains, Mo Leverett, Chelsea Bain, Tishamingo, Social Burn, and No Address. Kurzweg picked up many of his studio chops over the years as a recording artist working with different engineers & producers, including work with famed English producer Ken Scott in the late 80's on Kurzweg's first solo album.
Favorite PSP plug-ins:
"I still use the PSP VintageWarmer2 and the PSP MicroWarmer a lot! It was the first plug-in compressor to actually sound and react like a real analog comp.  like a suped up version of my trusted CL1B's! ….  always great on vocals & acoustic guitar (really anything) & if I'm mixing hybrid or ITB I won't hesitate to put it on the 2 buss  …
The PSP E27 is pretty amazing, good enough to use on the master buss the way I would use and API EQ or GML, and even leave it flat, just for the sound of the circuit..
The new PSP Nexcellence reverb is nothing short of amazing…..I even like it on drums…but guitars is where it really does something different thats so cool.. All of the PSP reverbs work great in a mix 'cause the sound quality is usable right away, but they also give you all the controls you want to tweak including EQ….
I've mixed 2 records on old MCI consoles and there is nothing that quite sounds like them, so I really appreciate the PSP McQ - I really enjoy it on acoustic & electric guitars, as well as bass…and I own a lot of Neve gear so its great to use the PSP ClassicQ when I want to add more of that flavor to a mix. And I still use PSP Neon & PSP Xenon for mixing & mastering….both are so flexible and the sound quality is always there….
The PSP stompDelay & the original PSP Echo are always fun to work with and both have an analog flavor that I really enjoy."
More about John: