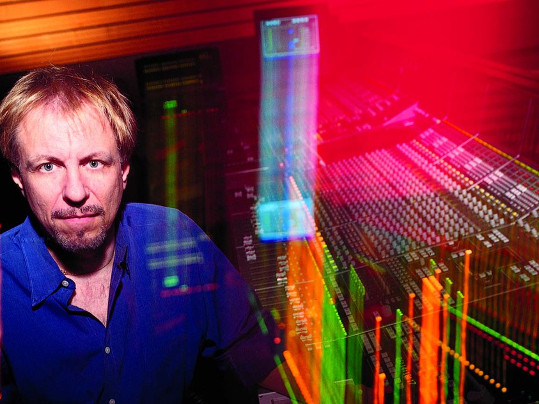 Bobby Owsinski
Producer/engineer Bobby Owsinski is one of the best selling authors in the music industry with 23 books that are now staples in audio recording, music, and music business programs in colleges around the world, including The Mixing Engineer's Handbook, Social Media Promotion For Musicians, Music 4.0: A Survival Guide For Making Music In The Internet Age and more. He's also a contributor to Forbes writing on the new music business, his popular production and music industry blogs are nearing 8 million visits, and he's appeared on CNN and ABC News as a music branding and audio expert. Bobby has worked on over a hundred 5.1 surround projects and DVD productions for a variety of legendary superstar acts including The Who, Willie Nelson, Neil Young, Iron Maiden, The Ramones, and Chicago among many others, and recently had records that he's produced and mixed appear at #2 on the Billboard Blues Chart and #5 on the iTunes Rock Chart.
Visit Bobby's music production blog at bobbyowsinskiblog.com, his music industry blog at music3point0.com, his Forbes blog at forbes.com/sites/bobbyowsinski, his podcast at bobbyoinnercircle.com, and his website at bobbyowsinski.com.
"I use Vintage Warmer on every mix, bare none. It's always first in the signal path because it gives the mix the "glue" that I'm looking for. I don't really have to adjust it much because it makes everything immediately sound better."
"The PSP 2445 has become my new favorite reverb plugin. Not only does it sound smooth on the longer settings, but the short decay/long reflection setting gives an excellent vintage doubling effect that sounds so good on electric guitars that most other reverbs just can't seem to get. PSP has done it again with an excellent simulation of a beloved effect."
"I'm a B3 player from way back and I know the sound of a Leslie speaker intimately, so believe me when I say that the new PSP L'otary is the best Leslie simulator that I've come across. All PSP plugins are killer to begin with, but the company might have surpassed itself with this one."
More about Bobby: