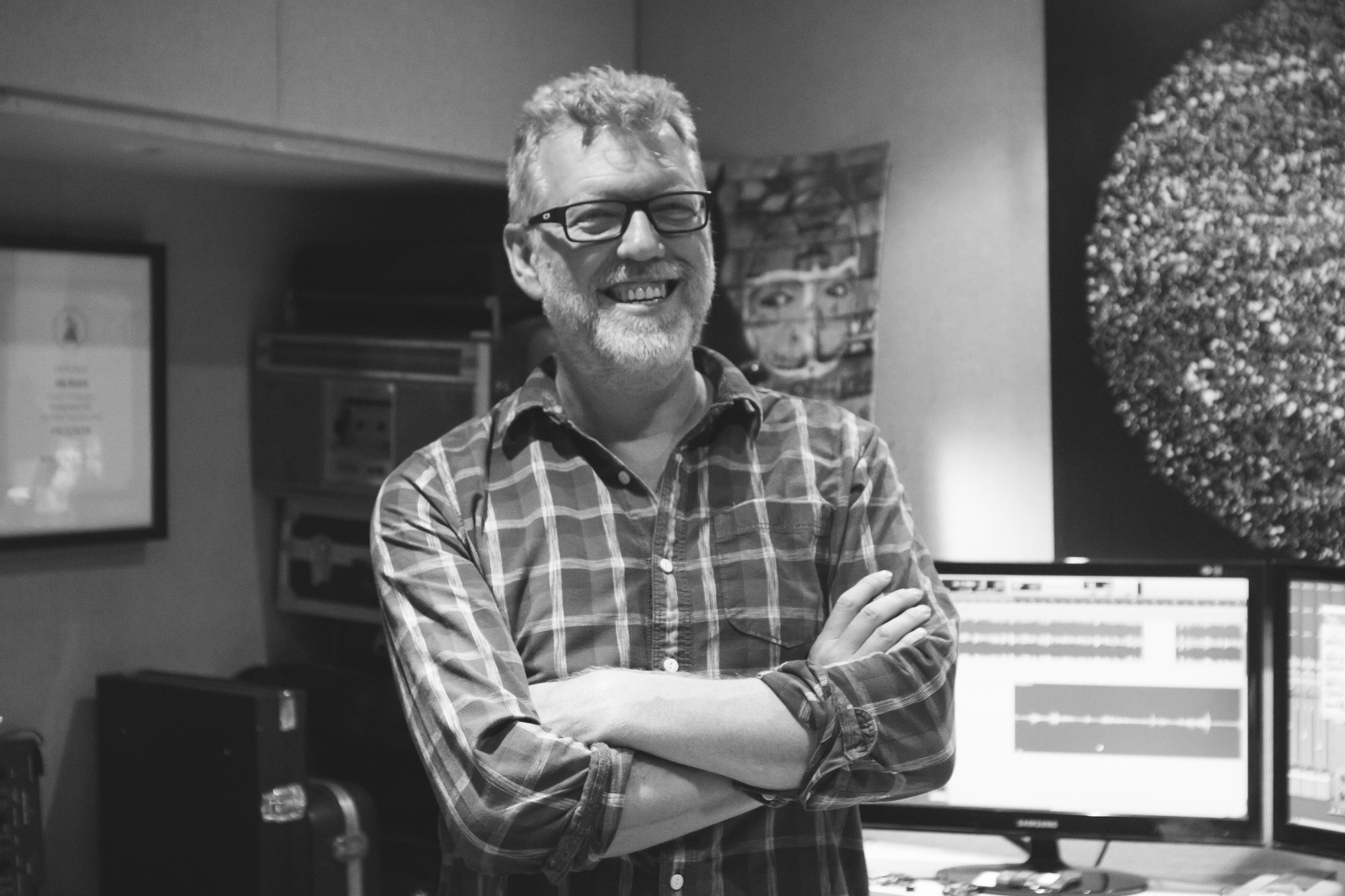 Alan Branch
Alan Branch is triple Grammy Award winning engineer, based in west London, he studied music and Goldsmith University in London and after many years working in at London's illustrious Roundhouse Studio eventually becoming Chief Engineer. As well as an established Grammy award winning engineer, he is also a writer for many industry magazines, beta tester/consultant for various companies and education facilities and Honorary Professor at Showa Acameia Musicae in Tokyo & at De Monfort University in the UK. 
As well as the many large studio projects, Alan became part of the On U Sound crew, working with Dub & Reggae legend Adrian Sherwood. Alan's credit list has grown to cover all types of music from orchestral to full on industrial rock. " I love the variety in music, its the hybridisation of styles and sounds that keeps songs fresh and original, putting a reggae bass line in a pop song or filtered beats into the background of a ballad can be the musical magic that people love" Now with his own fully featured surround sound studio in West London he has become a sought after mixer, as well as tech consultant, engineer, producer & writer.
"Been using PSP plugins for a long time, the thing about PSP is they have a huge wealth of extra special plugins to dive into, I know if I need a sound I'm after, I can rely on PSP to have something that will make the magic happen. Honourable mentions are PSP Vintage Warmer2, PSP 2445 EMT,  PSP InfiniStrip, PSP SpringBox the classic PSP MixPack2 collection.
I can't count the number of records I've made with the infamous PSP Vintage Warmer 1&2. FAT, warm and smooth!
Simply an amazing audio toolbox, a channel strip that oozes character, quality and so much choice to be creative. Swaping out modules while keeping parameter settings is genius. If you don't own this you should!
We used to have one of these reverbs in the famous Roundhouse Studio's in London, it has such a unique but natural lush sound.
A spring verb plugin that sounds real! A rare and joyful spring verb emulation that's simply wonderful to use, a real wonder box.
PSP Mixpressor2 & PSP MixSaturator2
Used on countless track mixes, awesome character and control, from subtle to extreme, the PSP Mixpack2 series is probably my most used over the years. I can't wait to test out the new PSP Saturator!"
More about Alan: