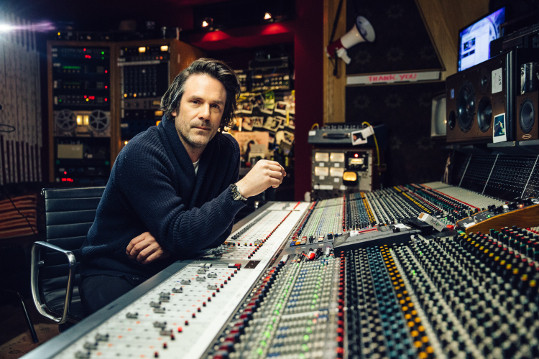 Tom Elmhirst
Tom Elmhirst began his career in London in the early 1990s, cutting his teeth at the legendary SARM studios in London and graduating to becoming a tracking engineer for producers like Trevor Horn and Steven Fitzmaurice. He became a full-time mixer in the early 00s, initially working in London in both The Pierce Rooms and Metropolis Studio C, but eventually settling on a permanent residence at the latter facility. The Briton moved to New York in 2012. He currently conducts his mix battles in Electric Lady Studios Studio in New York.
He has won 13 Grammy awards to date for his work with Amy Winehouse, Adele, David Bowie, Beck and Cage The Elephant. Having won six awards at the 59th Annual Grammy Awards in 2017, he currently holds the record for most Grammys won by an engineer in one night. He has been awarded 'Mix Engineer of the Year' twice at the MPG Awards. Once in 2012 and more recently in 2017.
Favorite PSP plug-ins:
PSP L'otary2: "Short of having the real thing, PSP L'otary is the next best Leslie simulator I've used."
PSP VintageWarmer2: "Great for driving a clean kit or slamming overheads. Perfect for vibing up drums without character."
More about Tom:
www.tomelmhirst.net
www.weeklong.mixwiththemasters.com/elmhirst
www.soundonsound.com/people/tom-elmhirst-recording-adele-rolling-deep