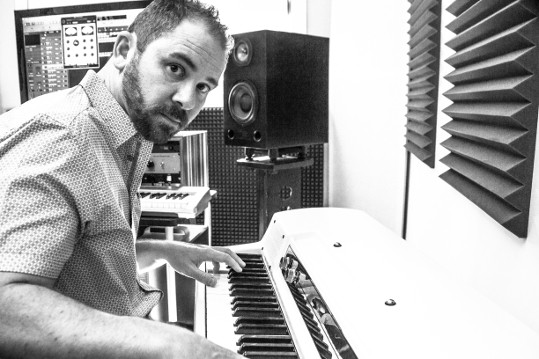 Silas Hite
Silas Hite is an Emmy-winning composer. He began his career co-scoring blockbuster and independent films such as Nick & Norah's Infinite Playlist and Cloudy With a Chance of Meatballs with his uncle, noted composer Mark Mothersbaugh (DEVO). His music plays in television shows around the world, from kids shows like Shaggy & Scooby-Doo Get A Clue! and Disney's Dance-A-Lot Robot, to adult shows such as Blue Mountain State, Eureka, and Chef's Table. He has scored hundreds of commercials for clients such as Apple, McDonalds, and Chevy, earning him an Emmy, Adweek's Campaign of the Decade, and most recently a Titanium Grand Prix from Cannes.
He's contributed memorable music to some of the top selling video games of the past ten years such as The Sims 2, Skate 3 and The Simpsons. His music has played in such venerable institutions as the San Francisco Museum of Modern Art, the Los Angeles Museum of Contemporary Art, the New York Museum of Modern Art, and The Whitney Museum.
Favorite PSP plug-ins:
PSP VintageWarmer2: "I have used the PSP VintageWarmer2 (and it's predecessor PSP VintageWarmer1) on nearly every lead guitar, bass, snare and kick I've recorded in the past ten years.  I also often use it on lead vocals that need help pushing through a mix.  Sometimes I will use it on my final output to tighten up the entire mix, or just give the whole song a different color."
More about Silas:
www.silashite.com
www.facebook.com/Silas-Hite-Composer-and-Visual-Artist-143443615698996
www.satincowboy.bandcamp.com