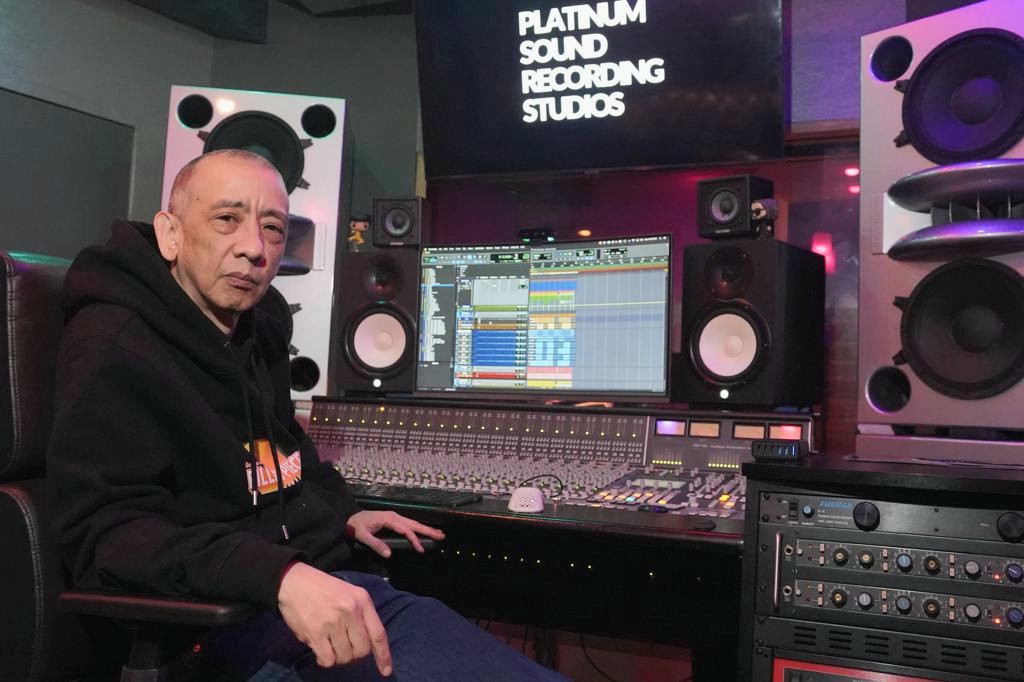 Serge "Surgical" Tsai
Serge "Surgical" Tsai is a Grammy award-winning, multi-platinum and gold certified recording and mix engineer. He began his career working as a live sound engineer in Suriname for a local band, 'South, South West'. In 1989, he moved to New York City in pursuit of furthering his career in Audio and attended the Institute of Audio Research (IAR). In 1996, while working as a recording and mixing engineer at Funky Slice Studios in Brooklyn, New York, he met Jerry Wonda and was invited to the Booga Basement Studio in NJ where he recorded City High, Product G&B, and other notable artists.
In 2001, Jerry and Wyclef Jean, collaborated to build Platinum Sound Recording Studio. Serge worked his way up and has held the position as Chief Engineer where he continues to prepare the next generation of engineers, artists, and musicians to discover and develop their sound. Serge has amassed a world of credits in his 20 plus years of recording and mixing. Whether he's working on a blockbuster film soundtrack, live sound, or a chart-topping single, Surgical's "Sonic Air Bending" ® techniques shine in every project he undertakes.
Serge has worked on multiple Grammy award winning and nominated records as well as an Oscar Nomination for the "Hotel Rwanda" Soundtrack. He has Multi-platinum certified records and billions of streams worldwide . Some of his hit records include "Shakira ft. Wyclef Jean "Hips Don't Lie" and "Shakira's "Waka Waka", "Justin Bieber – You Smile", "Kanye West ft. Estelle – American Boy" and many more. Serge has worked with some of the greatest musicians and artists in the world. Some of which include Swizz Beats,The Fugees, Quincy Jones, Dj Mustard, T.I. ,Nas, Lil Wayne, Bad Bunny, MaliMusic, Aretha Franklin, Gucci Mane, Carlos Santana, Bono, Tom Jones, Beyonce, Nas, Busta Rhymes, Red One, Lil Kim, Run DMC, Chris Brown, The Migos, Gloria Gaynor, Kylie Minogue, Lauren Hill, John Legend, Mary J. Blige, Miguel, French Montana, Akon, Machel Montano, Sam Smith, Mick Jagger, Lupe Fiasco, Joey Bada$$, Nelly, Coi Leray, B-Lovee, Ice Spice, Jennifer Hudson, Raekwon, Cam'ron, Gyptian and many more.
Serge's favorite plugins are the Lexicon PSP42 Delay unit which is a remnant of the Lexicon PCM 42 famed for its versatility and sonic features. "It gives you that nostalgic feeling from working on records back in the day. And with the extra extensions it's even more fire. Great for vocal delays and guitars."
In addition to that, his other favorite PSP plugin is the PSP oldTimer ME. "This compressor is warm and gooey, it's much more versatile than a Fairchild and the shine when the valve is set to high is amazing sonic bending. Staple on his vocal chain."
More about Serge: