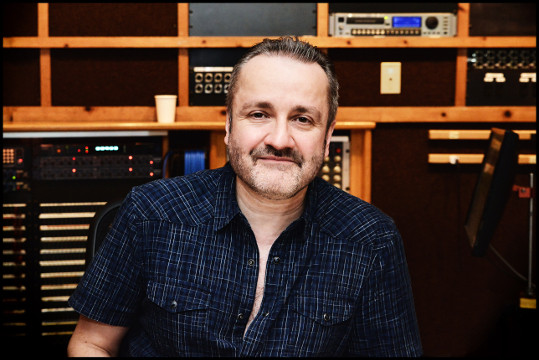 Robert L. Smith
Robert L. Smith is an Oscar winning, Grammy and Emmy nominated producer/engineer/mixer spanning more than 30 years. First experimenting with recording at 11 years old (and still owning those original mics), Robert L. Smith, advanced to playing bass and blowing up guitar amplifiers before working with the likes of Lady Gaga,  David Bowie, Paul McCartney, U2, The Ting Tings, Chaka Khan, Glee, Placido Domingo, Baz Luhrmann, Alice Cooper and Duran Duran.
Favorite PSP plug-ins:
PSP Vintage Warmer2, PSP EasyVerb, PSP Echo, PSP Neon HR, PSP N20, PSP OldTimer, PSP SpringBox, PSP stompDelay, PSP stompFilter, PSP TripleMeter.
"What would my work be like without PSP? Honestly, I'd prefer not to find out. I've come to rely on their tools daily to inspire and enhance my mixes and productions. There are many plugin choices out there, but few that I reach for more than PSP."
"My PSP plug-ins are essential to my workflow. PSP VintageWarmer, PSP EasyVerb, PSP Echo, PSP N2O, PSP Neon, PSP OldTimer, PSP SpringBox, PSP stompDelay, PSP stompFilter and PSP VU all have important roles in my mixes. I love "simple" and PSP clearly does as well. I instantly get great results with a minimum effort, which, to me, is the key to any essential tool."
More about Robert L. Smith:
www.defyrecordings.com
www.facebook.com/robert.l.smith
www.facebook.com/DefyRecordings