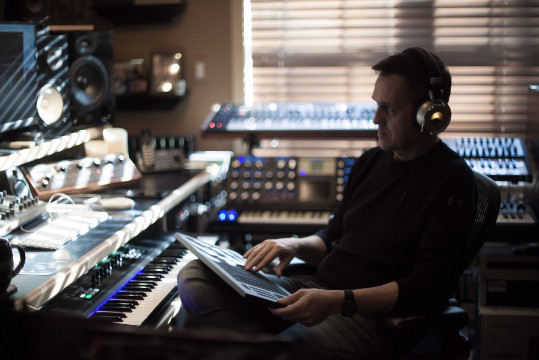 Robert Dudzic
Chances are you've heard Robert Dudzic's work before. As a sound designer for Hollywood movie trailers, he has the job of sculpting epic-sounding aesthetics and effects that have been featured on numerous film and TV projects. Dudzic assisted in the creation of DAMAGE, which he co-produced alongside Heavyocity and Native Instruments. Two of his collections, TRYNITY HD/FX and Cinema Sound Tools, are used by companies like iHeart Media, ABC Radio, and ESPN. His RAID library can be heard on movie trailers for Guardians of the Galaxy Vol. 2, Spider Man Homecoming, The Dark Tower, Batman v Superman, X-Men, Dr. Strange, Transformers: The Last Knight and many more.
Favorite PSP Plug-ins: all of them
"Using PSP plug-ins I fell like masterchef using his cooking ingredients. So many varied super high quality effects and processors. My "go to" EQ right now is the PSP NobleQ I'm also using the PSP N2O and PSP PianoVerb2 a lot. My number one PSP plug-in and what I use on every single project I work is PSP Xenon."
More about Robert:
www.robertdudzic.com
www.facebook.com/RobertDudzicCreativeServices