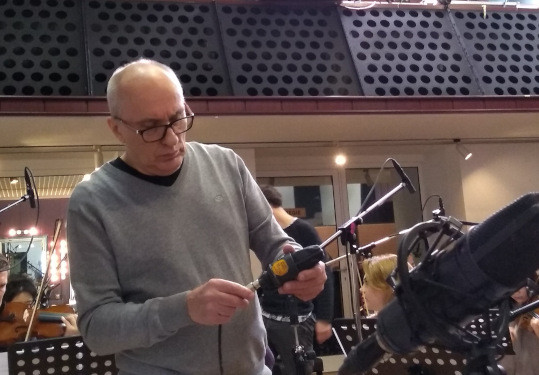 Piotr Madziar
Piotr Madziar is one of the best known Polish sound engineers, who has been present on the music market since the 1980s.
He has many albums on his account, which have made history as milestones of Polish popular music. Greg Banaszak's "Saxophone Concertos" CD, recorded by him, was nominated for a Grammy Award. Several others won the Polish phonographic prize - Fryderyk.


He has worked with virtually all music genres, and currently specializes in recording classical music, in particular large symphony concerts and operas.

For over twenty years he has lectured on recording technology at the Faculty of Physics of the Adam Mickiewicz University in Poznań.
He has written a lot of articles about sound engineering in professional magazines.

He is also a musician, playing the guitar and drums in the past.
More about Piotr: