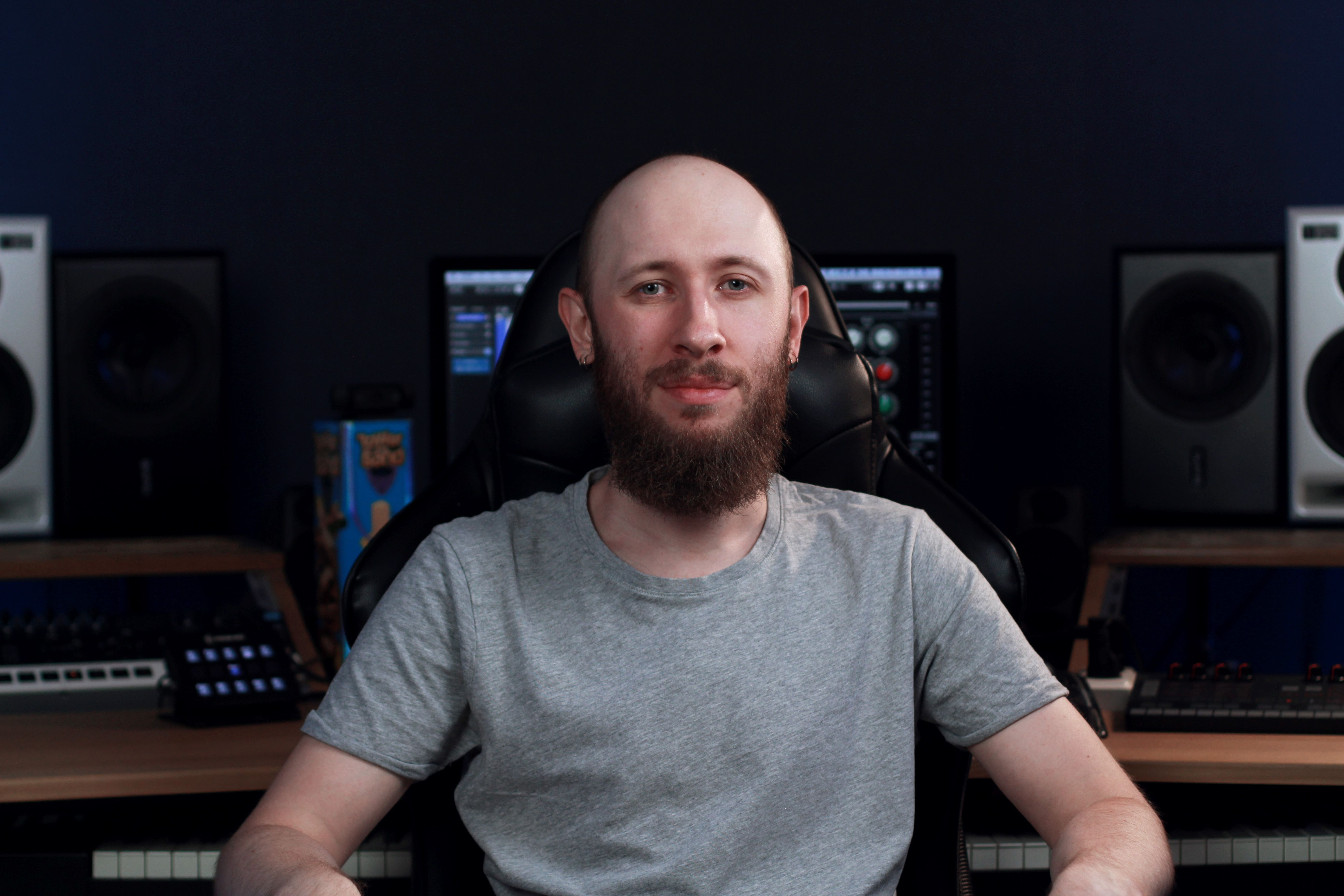 Oleg "Yorshoff" Yershov
Oleg "Yorshoff" Yershov is a sound engineer, educator and video blogger from Ukraine, as well as the founder of the YORSHOFF MIX project. Oleg's professional interests cover a wide range of topics related to sound - from recording, mixing and mastering music and audio post-production to software development and the creation of thematic educational materials such as articles, books, manuals and videos.
"When I'm looking to try different colours for my audio sources when mixing I'd reach for PSP InfiniStrip, because it takes only one click to switch from 60s or 70s type of vibe to 80s or 90s. Similarly, when I want to compare my bass or vocals with different types of EQ and compression, it's also a matter of one click. Impressive toolset with exceptional workflow and sound."
"I have always been fascinated by the idea that such a simple object as a metal spring in a specific casing could mimic the sound of a room or even add an extraterrestrial feel to my productions. When I first opened PSP Nexcellence and listened to it, it was nothing short of a revelation - I was enchanted by its rich and moving sound, and to this day it's my favourite spring reverb plugin."
"For me, the original hardware Lexicon PCM 42 was not just a good simple delay line, it was a tone shaper and distortion box for my sonic experiments. When PSP introduced their plugin version of this iconic unit, I was really curious if I could use it in the same way as the hardware, and I must admit that the PSP42 is as much fun to play with and sounds as good as the real thing!"
"Simple yet powerful. PSP stereoController2 is a huge step forward from the good old PSP Stereo Pack. Independent Width controls for high and low frequencies combined with an ability to fine-tune positioning of both left and right channels in stereo space gives me endless possibilities when mixing and mastering high fidelity audio."
More about Oleg