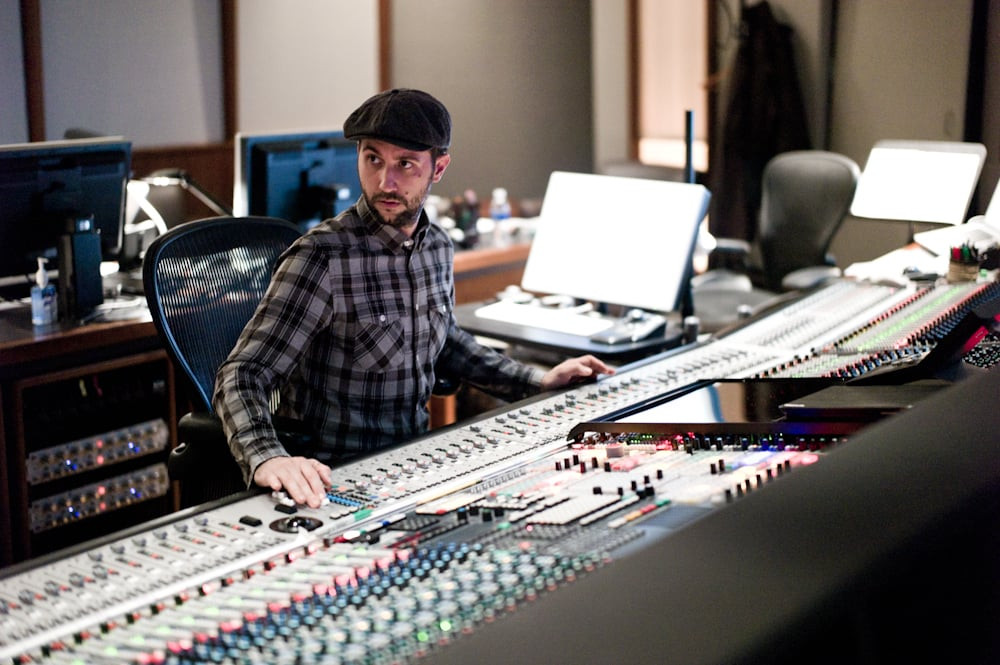 Jason LaRocca
Rocker-turned-engineer, Jason LaRocca, is formerly known as the singer/guitarist of acclaimed punk band, The Briggs. By the age of eighteen, the Los Angeles native had also become a full-fledged producer and recording engineer.

Having worked with the gamut of movie studios, he has recorded and mixed music for such major motion pictures as Marvel's "Morbius", "Bad Boys for Life," "Paddington," "Aquaman," "The Harder They Fall," "The Accountant," "Coming to America 2", "Godzilla: King of Monsters," and the 2018 Oscar-winning documentary "Icarus." Jason also mixed the music for the hit video games "Fortnite," "Call of Duty: Black Ops Cold War," "Assasin's Creed Valhalla" and "CyberPunk 2077," and the upcoming "God of War: Ragnarök". In his true multi-faceted style, Jason not only engineers scores, but often produces them as well — creating sound design and instrumentation.
Jason has also had his hand in a great deal of television score recording and mixing. His TV credits include ABC's long-running hit fantasy series, "Once Upon A Time," "Godfather of Harlem," "Black Mirror," "American Crime Story," "Handmade's Tale," the award-winning mini-series "Little Fires Everywhere," FOX' #1 drama "The Cleaning Lady," and the most-watched HBO Max debut "The Nevers."
Jason currently mixes out of his multi-room facility "La-Rocc-A-Fella Center" in Los Angels, California.
"I have been in love with PSP plugins for a very long time starting with my introduction to "PSP VintageWarmer" a while back. I also use and abuse the PSP E27, PSP SpringBox, PSP InfiniStrip and the new incredible PSP Saturator plugin. At least one of these plugins are on every one of my mixes, including a recent song mix I did for CeeLo Green. They are incredible sonic tools!
PSP auralControl is an absolutely fantastic and essential new utility plugin for surround mixing. The ability to filter out just the rear channels and delay them further from the front without having to setup tons of complicated routing is a massive time saver for things like surround FX returns. It is going to end up on everything now."
More about Jason:
www.instagram.com/jason_larocca