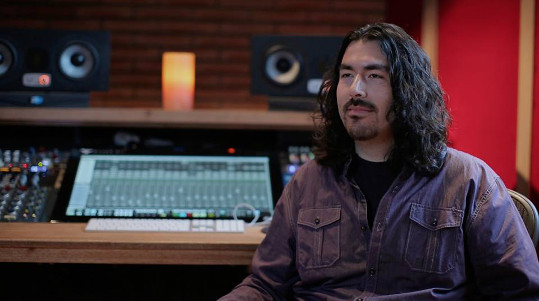 Greg Wurth
Greg Wurth is a Grammy Nominated, Gold & Platinum award winning producer. He has been Steve Vai's engineer for a decade with other credits ranging from Tony MacAlpine, Tracii Guns, and Mary J Blige. As of 2015 Greg has launched two new ventures: "Inside The Studio With Greg Wurth", a video channel created along with Lisamarie Costabile that offers fun and insightful learning videos as well as interviews with professionals in the industry. The other is "Greg Wurth Audio" which is a pro audio hardware company with the first offering being an all discrete 16 ch. summing mixer called "The Oracle".
Favorite PSP plug-ins:
PSP E27: "The PSP E27 is a very special analog EQ designed by a friend of mine who takes great pride in his work.  It's one of the most musical sounding EQs on the market.  Having  it available as a plug-in is a dream come true because not only can I use them in more instances but there are some added features that bring the functionality to another level."
PSP VintageWarmer2: "The PSP VintageWarmer2 is a magical plug-in.  I use it to add a little flavor to individual tracks or an entire mix.  Absolutely love it!"
PSP FETpressor: "The PSP FETpressor is one of those special plug-ins that just sounds expensive.  It delivers the performance that you'd expect from a hardware FET unit."
More about Greg:
www.greg-wurth.com
www.facebook.com/gregwurthaudio
www.youtube.com/gregwurth