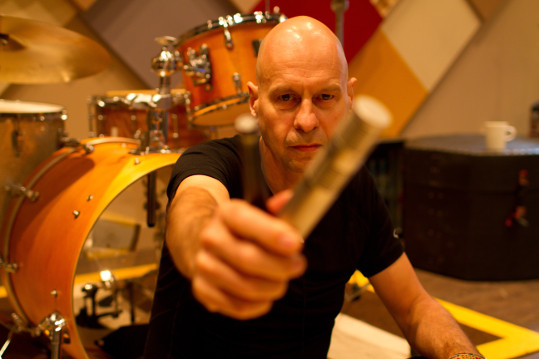 Gareth Jones
Gareth Jones is a British Music Producer, Mixer and Noise Maker. He began working at "Pathway" studios in the late Seventies where he recorded and mixed John Foxx's Metamatic album in 1980 and the first Madness single, "The Prince", in 1979. He helped build "The Garden" studio in Shoreditch for John Foxx and worked with Tuxedomoon & Depeche Mode there. Shortly afterwards he moved to Berlin and worked at the famous "Hansa" studio, where he continued experimenting with recording ambiences and creating his own sound, making the "Berlin Trilogy" with Depeche Mode.
Gareth Jones was a pioneer in the use of digital equipment (including the then new sampling technology), combined with Analogue recording techniques and synthesizers.  He worked with many other bands in Berlin including Nick Cave and the Bad Seeds, Fad Gadget, Diamanda Galas, Einstürzende Neubauten, Wire, Nena and Rainbirds. He also recorded and mixed two film soundtracks for  Wim Wenders. In the early nineties he moved back to London to a production room at Strongroom Studio, where he was for 10 years, and is now again since 2013.
Favorite PSP plug-ins: all of them
"PSP started the whole saturation in the box thing for me with PSP VintageWarmer many years ago, and they have gone on to build an awesome toolkit for us. I use it on every mix for sure. dzięki ! We love you guys!"
More about Gareth:
www.facebook.com/gareth.jones.12979