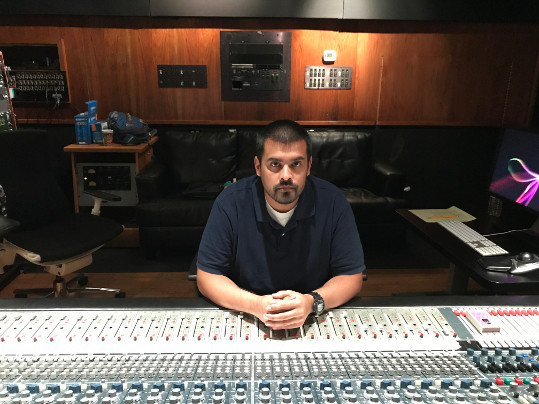 David Martinez
Recording engineer and composer David Martinez has worked on projects with the likes of Carole King, Melissa Ethridge, and LeAnn Rimes. He began his career in music in 2007 by earning a BA in Music from California State Polytechnic University, Pomona. After serving in the military and as an intern at Stagg Street Studios in Van Nuys, California he became an assistant to Niko Bolas at Capitol Studios in Hollywood, working on projects by Carole King, Melissa Etheridge, Nick Marechal, Mayer Hawthorne, Zedd, and LeAnn Rimes. After leaving Capitol, David continues to work independently as an engineer and composes for music licensing libraries.
Favorite PSP plug-ins:
PSP TripleMeter: "I use the PSP TripleMeter in all of my sessions regardless of mix or composing. It's accurate and for someone who is dependent on meters, these are incredible."
PSP PianoVerb2: "I also use PSP PianoVerb2. I can come up with really unique sounds that work perfectly with my ambient music compositions. Its part of my "go to" effects toolbox for composing."
More about David:
www.motherearthtones.com
www.facebook.com/motherearthtones
www.motherearthtones.bandcamp.com