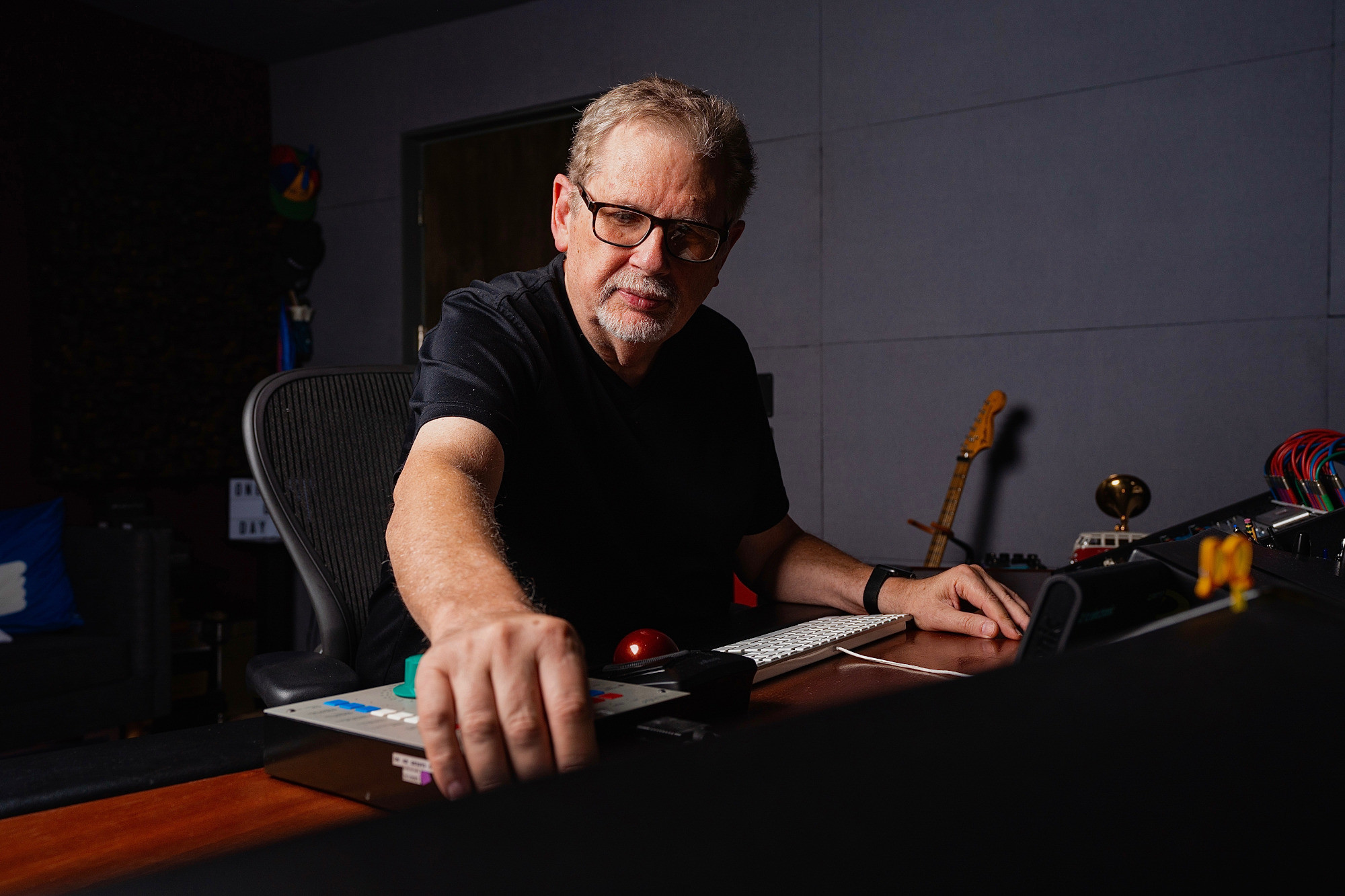 Dave Pensado
Dave Pensado began his career in the 1980s, mixing records for various artists signed to MCA, Capitol, Motown, etc, and by the mid-1990s had established himself as a hitmaker; working with the likes of Jermaine Dupri, Blu, Brian McKnight, K-Ci & JoJo among others. He mixed a record-breaking three US number one hits in the same month: Mary J Blige's Be Without You, Beyonce's Check On It and Keyshia Cole's Love.
Pensado also mixed hits for the likes of Christina Aguilera, Black Eyed Peas, Justin Timberlake, Destiny's Child, Pink, Ice Cube, Warren G & Christina, Lil' Kim and Mya. He mixed Justin Bieber and Justin Timberlake's first albums.
He mixed for Michael Jackson, "the King of Pop", and Mariah Carey, the "Queen of Christmas". Pensado engineered two number one hits for Beyonce, and mixed for a dizzying array of artists, from Elton John and Lionel Richie, to Mary J. Blige (for which he won a Grammy) to Trey Songz and Wiz Khalifa, all the while maintaining his famous clean mixing style.
In addition to his 4 Grammy nominations and 2007 Grammy Award for "Best Contemporary R&B Album" (Mary J. Blige's Growing Pains), Pensado was the recipient of the 2020 NAMM TEC (Technical Excellence & Creativity) Hall of Fame Award.
Favorite PSP plug-ins:
"In 1973, guitarists were all using the Binson Echorec. The PSP BinAmp plug-in has captured those sounds beautifully. I've used it from guitars all the way to vocals. Watch out 1973 is coming back again."
"PSP has come up with a truly great plug-in. When I heard the Lexicon PSP42 it took me back to the analog days. I owned 4 of them. Take it for a drive."
More about Dave: