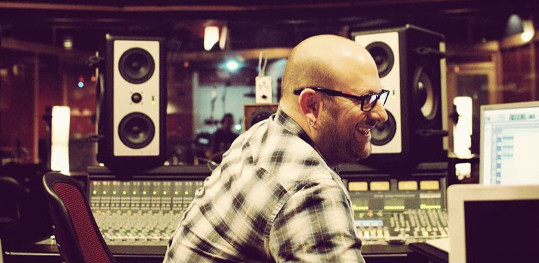 Brian Moncarz
Based out of Rattlebox Studios in Toronto, Canada producer/mixer Brian Moncarz lives to record and mix top bands and artists including Our Lady Peace, Fantastic Negrito, The Trews, Bleeker (Five Seven) Circa Survive (Atlantic), which landed a Billboard Modern Rock/Alternative #1 hit, Neverending White Lights featuring Hot Hot Heat (MapleMusic), Moneen (Dine Alone/Vagrant), The Jimmy Bowskill Band (Ruf), Yukon Blonde (Dine Alone), Poor Young Things (Bumstead) and The Junction (Universal). Moncarz is most proud of his association with producers Bob Ezrin and David Bottrill. Through years of working side-by-side with both masters, Moncarz has honed his craft: making great records.
Most recently Moncarz has mixed projects for Our Lady Peace, including the recent single Drop Me In The Water, and 2017 Grammy Winner Fantastic Negrito, coupled with Producing and Recording a new album for eOne signing Secret Broadcast.
Favorite PSP plug-ins:
PSP Vintage Warmer2:  "Its plug-ins like the Vintage Warmer 2 that allow me to mix in the box.  I use it on individual tracks or across the entire mix and I'm always blown away by the results."
PSP SpringBox: "Simply one of the finest spring verbs around.  Love it on guitars and vocals, adds great warmth and depth to a track."
PSP L'otary2: "An incredible recreation of the Leslie speaker!"
More about Brian:
www.facebook.com/brian.moncarz