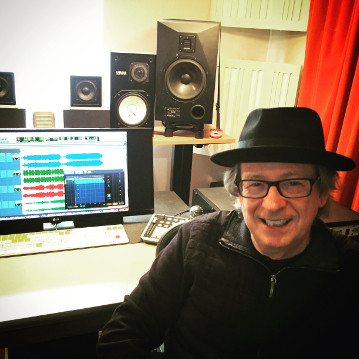 Barry Rudolph
Barry Rudolph is a recording engineer/mixer who has worked on over 30 gold and platinum awards. He has recorded and/or mixed Lynyrd Skynyrd, Hall & Oates, Pat Benatar, Rod Stewart, The Corrs, Waylon Jennings, and more. Barry has his own futuristic music mixing facility called Tones 4 $ Studios (Tones For Dollars) in North Hollywood, CA. and loves teaching audio engineering at Musician's Institute in Hollywood, CA. He is a lifetime Grammy-voting member of NARAS, the New Toys columnist for LA's Music Connection Magazine, and a contributing editor for Mix Magazine.
Favorite PSP plug-ins:
"I have lots of favorites PSP plugs! I always find a PSP to do what I am thinking! Here a few of my most used plugs lately:
PSP preQursor2: PSP preQursor2 sounds very smooth like an analog passive equalizer—I like it on program buses, piano and backing vocals.
PSP L'otary2: PSP L'otary is my favorite Leslie-like, rotary speaker. It's great to give real Hammond organ players a realistic speaker cabinet to play a virtual instrument like Avid's DB-33. The MIDI implementation is awesome to control to it right from your controller keyboard. I also like L'otary on electric guitar. tracks"
PSP TripleMeter: PSP TripleMeter is super useful for setting up my 64-channels of analog I/O going to and from my analog outboard racks and SSL Sigma Summing System. I used it at -18dBFS to calibrate my Pro Tools 12 HDX rig."
More about Barry: