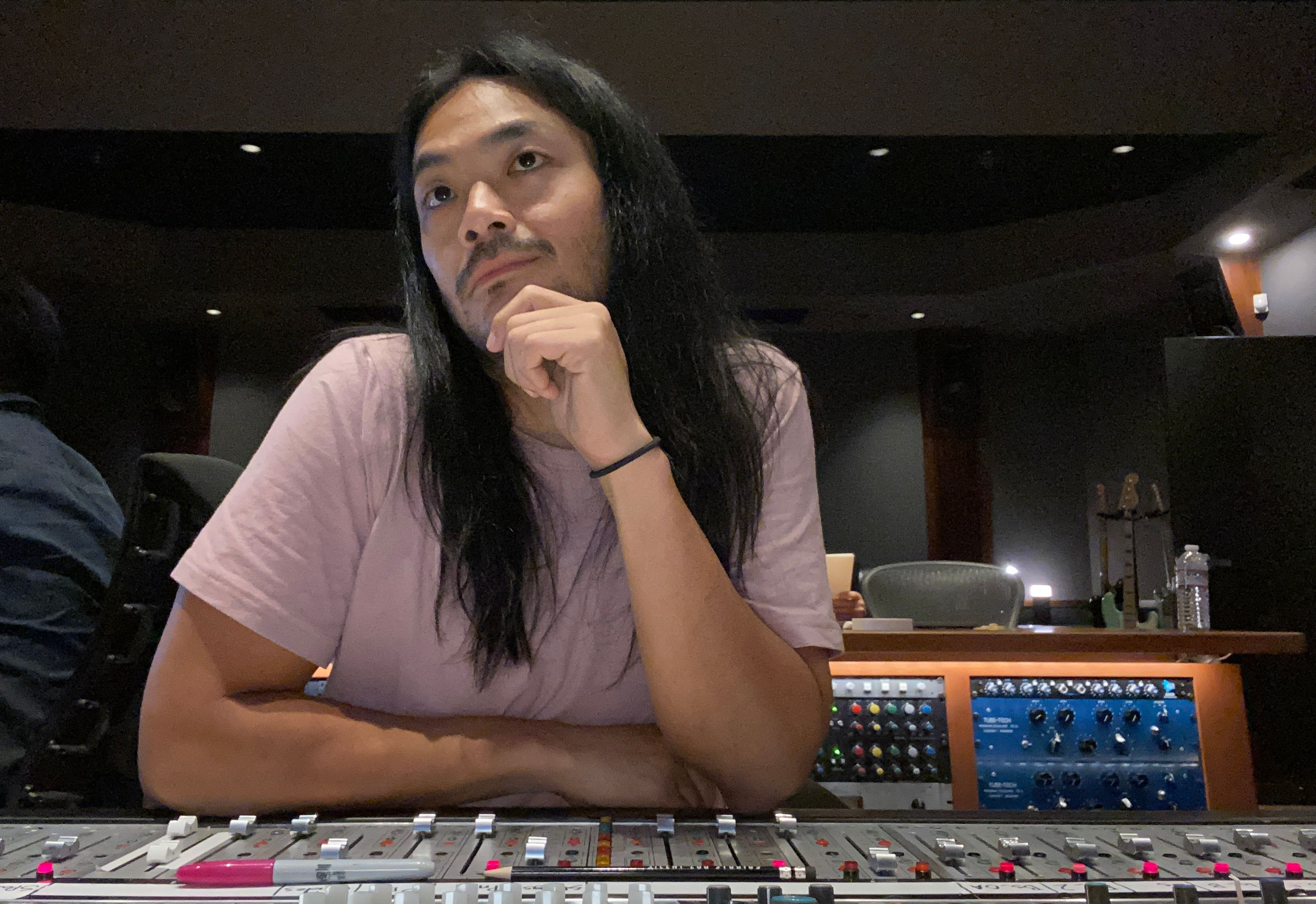 Alvin Wee
Alvin Wee is an LA-based music mixer, recording engineer and music producer for film, television, virtual reality and video games.
His recent credits include music mixing Disney's Encanto, which has received more than 15 award nominations, including the Academy Award for Best Animated Feature and Best Original Score. Alvin alongside Encanto's sound team won the CAS Award for Outstanding Achievements in Sound Mixing.
Alvin recently finished up music mixing for Marvel Studio's She-Hulk: Attorney at Law and Sony Pictures / Black Label Media's war epic Devotion His previous film credits include being on the music mix team on Top Gun: Maverick, score mixing for Netflix's Uncoupled, assistant score mixing for No Time to Die, score recording for Disney's Mulan (2020), and score mixing for Tag starring Jeremy Renner and Ed Helms.
Aside from film, Alvin has done music mixing for video games including Final Fantasy XIII, Kingdom Hearts 2.5, Resident Evil XII, PUBG Mobile x Arcane Collaboration and Kena: Bridge of Spirits. Alvin's diverse portfolio also includes music mixing for Buddy VR, which won Best Virtual Reality and VR Immersive User Experience at the Venice Film Festival in 2018.
Apart from mixing, Alvin writes, produces and releases music for artists both in LA and Asia. In 2016 he produced the Golden Horse Award-winning song "Arena Cahaya" for songstress Zee-Avi in collaboration with Rendra Zawawi.
Alvin's broad range of experience as a music mixer and his close collaboration with filmmakers allows him to tell immersive stories through sound.
His favorite plug-in: PSP auralControl
"PSP auralControl should be a standard tool in every one doing multi-channel audio and music. It's easy to overlook the simplicity of these functions since we use some form of it everyday. For me, it's the ability to have all these functions in one place without having to doom-scroll your plug in list and searching for things that you're unsure whether it will be compatible with the channel width / format. No more building complex aux and bus systems or rejigging VCAs and master faders to have to account for high track width counts. Multi-channel should be simple for everyone and PSP auralControl is doing its part to help that.""
More about Alvin: