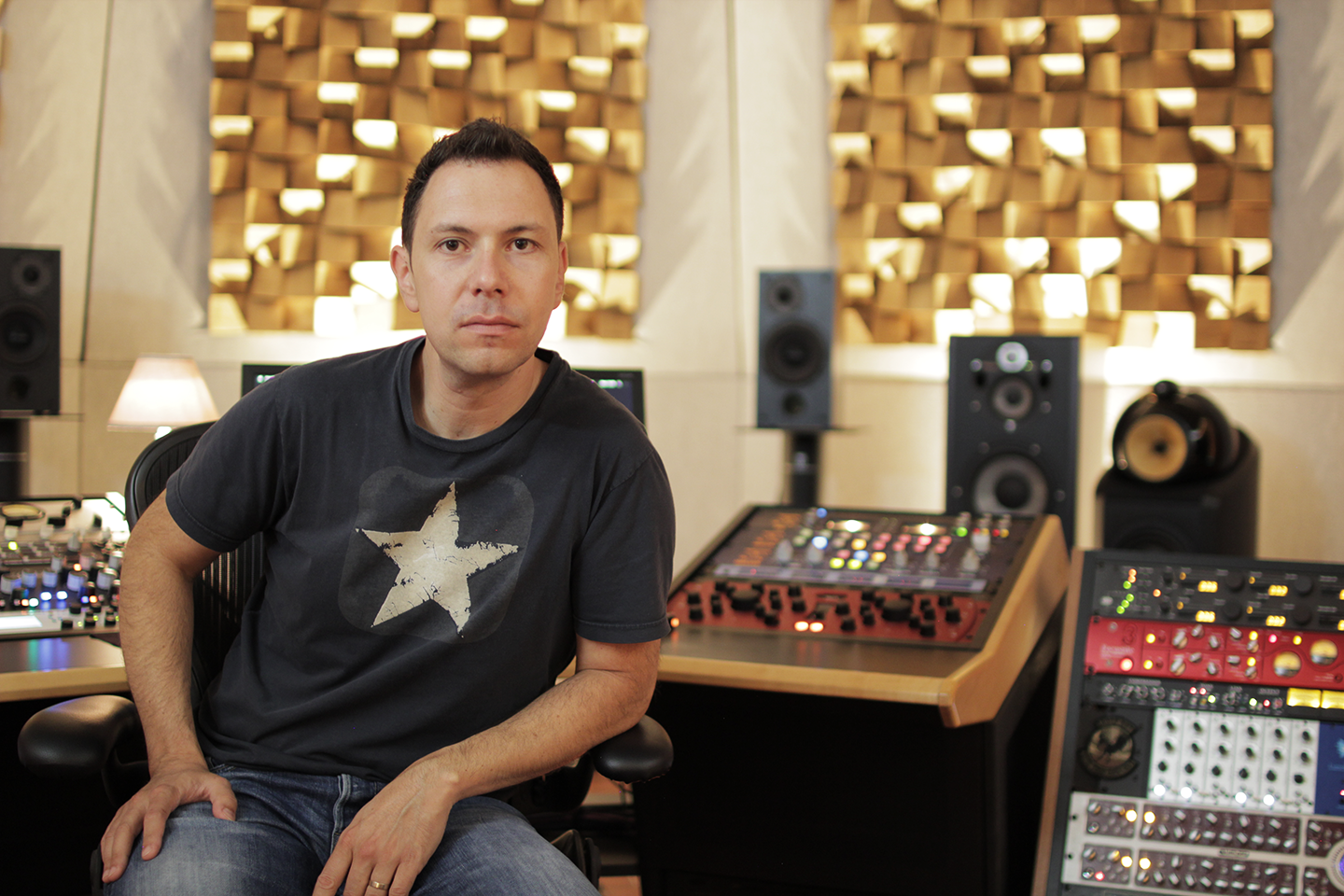 Alberto Rizzo Schettino
Best Pianist/Keyboardist 2005 at Hollywood's Musicians Institute, Alberto joined productions in the progressive rock scene (Derek Sherinian, Planet X, TJ Helmerich) right after graduation, worked as assistant in sessions at the iconic Cello Studios, prepped music for some of the best musicians in the LA jazz scene and even landed a gig with pop star Joss Stone.
After honours on jazz piano performance with Berklee College of Music, Alberto opened Fuseroom Recording Studio in 2007 as a place to teach, produce and work on his music. 
In the years, Alberto has worked for artists and bands like Roger Burn (Chaka Khan, The Mask, Saturday Night Live), Shapes, David White (Mad Max: Fury Road), Anna Oxa, Marco Masini, Derek Sherinian, Planet X, Garsed/Helmerich, Morgan Heritage and more, while also working with leading brands in the gaming industry such as Riot Games (League of Legends), Bohemia Interactive (Arma), Blizzard Entertainment (Overwatch) and aviation technology giants such as Qatar Airways and Etihad Airways. 
Alberto also works as a product specialist for audio hardware manufacturers like Dangerous Music, Universal Audio, Wholegrain Software, Lauten Audio and Focal, while being one of the brilliant minds behind the success of pureMix Audio Tutorials, since 2013.

Since 2019, Alberto has mainly focused on composing for video games and film, with two solo records coming out in 2021 (Future in the Past) and 2022 (The Outskirts), showcasing his signature style for music that fits the sci-fi and cyberpunk imaginarium, blending post rock with orchestral, world music, fast-paced electronica and breakbeat, ranging from epic cinematic to atmospheric ambient.
His work has been licensed to Audi, Fox Sports, Ubisoft and Netflix.
Favorite PSP plug-ins:
PSP VintageWarmer2
"One of the oldest plug-ins I am still using. Something about what it does makes me go back to it, plus the simple controls and the good memories I have of a lot of happy mixes!

PSP Echo
PSP Echo ended in my template in record time. You might think you have dozens of delays already, but the way you set up the effect as you hear it in your head made it an instant winner for me.

PSP Xenon
My go-to for jazz, classical and prints in which I need a pristine sound. I say PSP Xenon has a "good type of cold" that retains detail and excellence in the sound-stage presentation.

PSP Impressor
Nothing bends and re-defines transients like it. Alone or with other dynamics processor, this is just fantastic for my sound design adventures in sci-fi and cyberpunk.

PSP 2445 EMT
I have a weak spot for reverbs of all kinds and the 2445 is untouchable. Short delayed plates, long apocalyptic 'booms', the quality of this plug-in is undiscussed.

PSP MasterQ
I used to analyze hardware EQs and clone the curves of my favorite devices, on it. This is how good this is. It is mastering-grade quality and has some of the smartest "secondary controls" I've ever seen (and heard).

PSP L'otary
I tried to keep this a secret but I failed: one of my favorite sound design tools for epic, destroyed and mangled percussion of all sorts. And of course, a great Leslie emulator if that's what you need.

PSP TripleMeter
It is fun to sit at the computer and download and try ALL the VU meters around. But the hard fact is, PSP TripleMeter is just the best. It is the one and only I use."

More about Alberto:
www.youtube.com/c/albertorizzoschettino